ManpowerGroup
Employment Outlook
Survey
Survey results indicate that hiring intentions improved
year-over-year in the United States.
DOWNLOAD REPORT
Q3 2022 Net Employment Outlook (NEO) for U.S. is 38%
More than 6,000 U.S. employers were asked about their hiring intentions for the third quarter of 2022.
Plan to Keep Work Levels Steady
Unsure About Hiring Plans
Growth Expected Across all 11 Industries
What is the outlook for your industry where you live?
*Where a number is asterisked (*) it is indicating a small sample size, and these numbers or comparisons should be treated as indicative only.
Hiring Outlooks Across the United States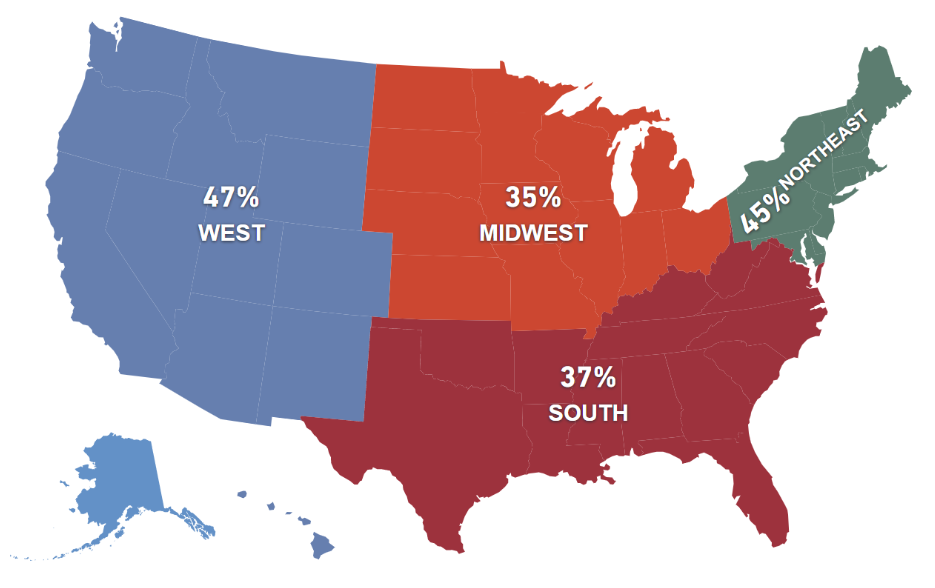 42%
WEST
36%
MIDWEST
43%
NORTHEAST
35%
SOUTH
More than 20 Years of
Employment Data