ManpowerGroup
Employment Outlook
Survey
Survey results indicate that hiring intentions improved
year-over-year in the United States.
DOWNLOAD REPORT
Q4 2022 Net Employment Outlook (NEO) for U.S. is 33%
More than 6,000 U.S. employers were asked about their hiring intentions for the fourth quarter of 2022.
*The Net Employment Outlook is derived by taking the percentage of employers anticipating an increase in hiring activity and subtracting from this the percentage of employers expecting a decrease in hiring activity.
Plan to Keep Work Levels Steady
Unsure About Hiring Plans
Growth Expected Across all 11 Industries
What is the outlook for your industry where you live?
*Where a number is asterisked (*) it is indicating a small sample size, and these numbers or comparisons should be treated as indicative only.
Hiring Outlooks Across the United States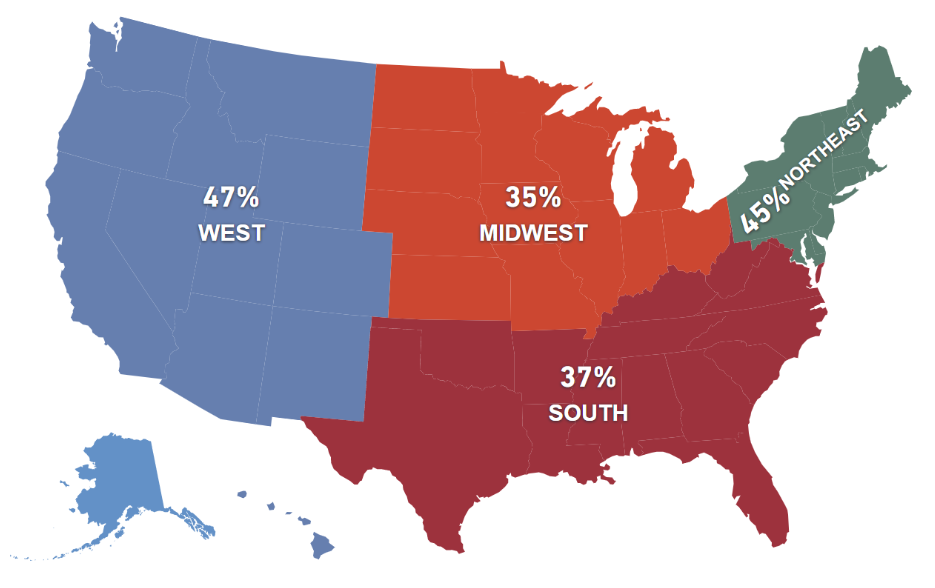 38%
WEST
27%
MIDWEST
34%
NORTHEAST
32%
SOUTH
More than 20 Years of
Employment Data