Webinar Details:
Go for Green: Embracing Speed to Automation to Lessen Manufacturers' Environmental Impact
Panelists:
• Alexis Lewis, Deputy Division Director, Division of Civil, Mechanical and Manufacturing Innovation in the Engineering Directorate, National Science Foundation
• Allie Schwertner, Sustainability and Energy Leader, Rockwell Automation
• Lory Antonucci, Director, Workforce Innovations & Solutions, Manpower
Moderator:
• Rebekah Kowalski, Vice President, Manpower Manufacturing
Digital technologies make many things possible. Just at the time that a number of organizations are seeking to make manufacturing more 'green', these technologies are advancing and making more possible in this space. The 'greening' of manufacturing shows up in interesting ways and opens up new horizons in roles and skills. That means that there will be more job creation, mixing conventional roles with roles we never dreamed of.

In this session, you'll learn:
• How technology is shaping the future of "green manufacturing"
• What the future roles and skills for "green manufacturing" will look like
• What strategies will help you drive the workforce component of your "green" strategy
• Steps you can take today to prepare the talent you have today for a sustainable tomorrow
Presenters: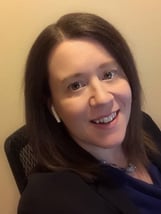 Alexis Lewis is the Deputy Division Director for the Division of Civil, Mechanical and Manufacturing Innovation in the Engineering Directorate at the National Science Foundation. At NSF, she has managed programs in Advanced Manufacturing, Materials Processing, and Data Initiatives. Prior to joining NSF, she was a staff scientist at the US Naval Research Laboratory in Washington DC, where she employed advanced characterization techniques to understand the behavior and performance of structural materials. Dr. Lewis holds a PhD in Materials Science and Engineering from the Johns Hopkins University.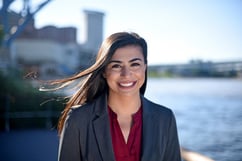 Allie Schwertner is Rockwell Automation, Allen-Bradley's Global Sustainability Leader. In this role, Allie is responsible for business development strategy for sustainability and supporting new and existing customers pursue their environmental social governance goals. Schwertner understands the new digital ecosphere will require data transparency, greater asset optimization, and collaboration to enable the circular economy. She is continuously educating and working with companies to achieve a digital strategy that is smart, secure, and connected. Allie graduated from The Ohio State University with her Chemical and Biomolecular Engineering degree and joined Rockwell in 2016 through the Sales Training Program as an End User account manager.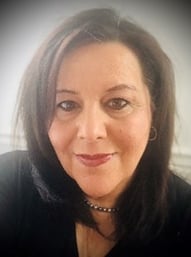 Lory Antonucci is the Director of the Workforce Innovations and Solutions center of excellence in Manpower Manufacturing. A partner across ManpowerGroup focusing on future workplace drivers, client needs, and workforce opportunities, Lory manages a diverse portfolio of applied research, client delivery, and strategic operational support.

Lory's previous experiences, ranging from healthcare to global technology services to advanced manufacturing and more, enable her success in creating today's roadmaps to tomorrow's horizons. Often attracted to and requested to help solve for the messier or more macro enterprise or industry global issues, Lory leads integrated project teams on public and commercial initiatives that support federal innovation institutes, national and statewide workforce planning teams, foundations and research agencies, and major commercial clients.

Her passion for improving connected communities and workforce systems benefits from her BA at Stanford in Human Biology and Systems; her M. ED. in Educational Technology; and her more recent global travels and training as part of the Certified Biomimicry Professionals program and Biomimicry M. S. Program work at Arizona State.