Webinar Details:
Women Welcome to Succeed Here: Manufacturing a Culture of Inclusion
Date: Thursday, October 29th

Time: Noon-1:15pm CST
Panelists:
• Chandra Brown, CEO, MxD
• Jill Ihsanullah, SVP North America Talent Management, Right Management
• Carolyn Lee, Executive Director, The Manufacturing Institute
• Michelle Nettles, Chief People and Culture Officer, ManpowerGroup
• Susan Schmitt, Group Vice President, Head of Human Resources, Applied Materials


Moderator:
• Rebekah Kowalski, Vice President, Manpower Manufacturing
COVID-19 has brought women into the spotlight again, with many jobs that women occupy being disproportionally impacted. Manufacturing has an opportunity to be clear that women are wanted, welcome, and have a path to ongoing career growth and success. The next horizons for manufacturing are more digital, requiring talent to help drive automation, AR/VR strategies, and mitigate cyber risk. This in turn opens up new pathways for talent, including more on-ramps into higher paying, future-proofed jobs. But how can the Manufacturing sector convince women to make their career here? Join us for a discussion around creating a culture of inclusion in manufacturing.

In this session, you'll learn:
• New horizons and pathways in Manufacturing that open up exciting opportunities for women to step into the sector and a rewarding career.
• Leadership 'rules of the road' for eliminating unconscious bias and creating a culture of inclusion.
• What you can do to position yourself for a wildly successful career in Manufacturing.
Presenters: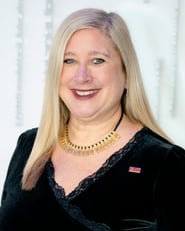 Chandra Brown is passionate about U.S. manufacturing. As CEO of MxD, Chandra uses that passion and her more than 25 years of experience in manufacturing to help American manufacturers seize the potential offered by new and emerging digital technologies. In her role at MxD, Chandra oversees all technology investment, partner relationships and project execution for the more than $90 million-dollar portfolio of advanced manufacturing technology, cybersecurity and workforce development research, development, and demonstration.
Manufacturing has always been at the center of Chandra's work and her experience has allowed her to know the industry from a variety of perspectives. Since earning both her BS and MBA from Miami University, Chandra has consistently worked to strengthen American manufacturing through innovative, forward-thinking, well-executed strategies. Her intrinsic desire to improve American manufacturing is always on display as she tackles not just MxD's mission to help make every part better than the last, but also to foster a manufacturing future that is more inclusive and open to all American innovators.   
---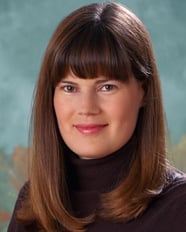 Jillian Ihsanullah, Ph.D. is Senior Vice President at Right Management. Formerly Chief Experience Officer at Linkage, Inc, Jill joined Right Management one year ago as Senior Vice President of Talent Management. She currently also serves as Executive Sponsor of ACE, ManpowerGroup's BRG for advancing women. Jill is responsible for growing Right Management's leadership solutions business. She has twenty-five years of experience in business management and leadership consulting, during which she has served as principal researcher and thought leader on gender and leadership. Jill led the team that created Linkage's Women in Leadership Assessment™ and the Advancing Women Organizational Assessment™. Her research with co-author Nada Hashmi, Ph.D. from Babson College, Changing the Game for Women in the Workplace identified the four dimensions most directly correlated with the advancement and effectiveness of women leaders. Jill has also been proud to spend many productive consulting years in the world of manufacturing.
Jill graduated from Connecticut College with a B.A. in Psychology. She earned her M.S. and Ph.D. in Industrial/Organizational Psychology from Purdue University, where her research focused on measurement, decision making and gender-based leadership styles.
---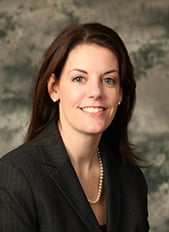 Carolyn Lee is the executive director of The Manufacturing Institute, the workforce and education partner of the National Association of Manufacturers, the nation's largest industrial trade association.

In her role, Ms. Lee leads the Institute in its goal of supporting the manufacturing workforce of today and growing the manufacturing workforce of tomorrow. The Institute does so through a variety of programs designed to excite, educate and empower—with a particular focus in four key areas: women, veterans, youth and lifelong learning.

Ms. Lee was raised in a manufacturing family. She saw from a young age the transformative impact manufacturing can have on communities, families and the men and women who build the world around us. Now it's what drives her every day as she works to bring manufacturing's powerful potential to more Americans.
---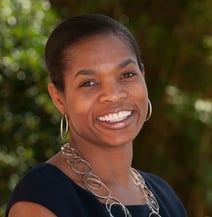 Michelle Nettles joined ManpowerGroup as Chief People and Culture Officer responsible for global HR, culture and diversity in July 2019. Nettles brings proven global leadership and a passion for unlocking people's potential together with business vision and vast consumer experience. Prior to ManpowerGroup, Nettles was Chief People and Diversity Officer at Molson Coors Brewing Company where she spent 20 years in various leadership positions across all aspects of human resources including executive compensation, talent management, diversity and inclusion, labor relations and succession planning. 
Nettles holds a Juris Doctorate from the University of Wisconsin-Madison and a Bachelor of Science degree from Florida Agricultural & Mechanical University. She serves on the Board of HR People + Strategy, Thurgood Marshall College Fund in Washington D.C. and is the Board Chair for Milwaukee Collegiate Academy.
---

Susan Schmitt leads Human Resources for Applied Materials and its more than 20,000 global employees. She has more than 30 years of experience in HR, providing executive leadership for the function most recently at Rockwell Automation and Kellogg Company. She continually looks to meet today's global business challenges with creative HR strategies that engage people, enable exceptional performance and support a dynamic, inclusive corporate culture.

Susan is a fellow of the National Academy of Human Resources — the highest professional honor for individuals in HR. She earned her master's degree in Industrial/Organizational Psychology from Illinois State University, and her bachelor's from Albion College in Michigan. Contributing her expertise to developing future talent, she is a Leadership Advisory Board member for the Dean of Engineering at the University of Michigan serving as the Vice Chair in the College of Engineering, and is a member of the Diversity, Equality and Inclusion Advisory Council for the College of Engineering.